Yachting Information
Fowey Estuary has plenty to offer those who enjoy time on the water. Situated on the south coast of Cornwall between Plymouth and Falmouth, it offers a haven to visiting yachtsmen and river users.
Below you will find information on facilities for all kinds of boating, including useful local contacts.
You may also like to visit our leisure activities page for organised trips and hire.
Fowey Harbour Office,
Albert Quay, Fowey, PL23 1AJ .
Information on the Port of Fowey, including full details for visiting yachtsmen.
Tel: +44(0)1726 832471 or www.foweyharbour.co.uk
Moorings:
The harbour contains both swing moorings and floating pontoons, when entering the port contact Fowey Harbour Patrol on VHF Channel 12.
Landing:
There are two short stay landing pontoons in Fowey situated at Albert Quay and Berrils Yard, there are also landing pontoons at Polruan and at Mixtow for Penmarlam.

Launching:
Slipways for launching are located within Caffa Mill car park in Fowey and at Penmarlam Boat Park, Mixtow, both chargeable. For more details on Penmarlam contact Fowey Harbour Office on +44(0)1726 832471
www.foweyharbour.co.uk.
Water Taxi:
Operates a ship to shore service between Easter and November, use VHF Channel 6 to contact them or telephone +44(0)7774 906703.
www.foweywatertaxi.co.uk
Yacht Clubs:
Both the Fowey Gallants Sailing Club (+44(0)1726 832335) www.foweygallantssc.co.uk and the Royal Fowey Yacht Club (+44(0)1726 832245) www.rfyc-fowey.org.uk
welcome visiting yachtsmen to make use of their facilities.
Fowey Classics:
A classic friendly boat rally, afleet of vintage and modern classic sailing boats.
www.foweyclassics.com
Boatyard:
C Toms & Sons Ltd. Polruan.Yacht services and storage, craneage available.
+44(0)1726 870232 www.ctomsandson.co.uk
Showers:
Both yacht clubs have shower facilities open 0800 to 2200 hrs, there are further shower facilities at Penmarlam, Mixtow and at Tom's Boatyard in Polruan
Waste:
A floating rubbish skip and recycling station is situated at the entrance to Pont Pill, there is also a sewage pump out station at Berrils Yard. Ashore there are smaller refuse facilities at Penmarlam, Brazen Island, and on Albert Quay.
Fuel:
Marine diesel is available from Tom's Boatyard in Polruan, 0830 - 1215hrs and 1300 - 1615hrs Monday - Friday only. Contact them on +44(0)1726 870232. Petrol is available from Four Turnings Garage situated outside Fowey on the A3082 and approximately one mile from the town centre.
Laundrette:
There are laundry facilities at Tom's boatyard in Polruan, or two in Par four miles away who provide a collection and delivery service.
Luxe Laundry +44(0)7754896482 www.luxelaundry.co.uk
The Laundry Team +44(0)1726 817458 www.thelaundryteam.co.uk
Yacht Sailing Tuition:
Fowey Maritime Centre - Providing RYA sailing and Powerboat training, RIB and Yacht Charter, Day Sailing, Coastal Tours, Day Trips and Experience Days
Tel +44(0)1726 833924
www.foweymaritimecentre.com

C Toms & Son Powerboat Training - Providing RYA Powerboat Training and Own Boat tuition.We also offer Powerboat tasters, ideal if you want a quick blast around taking the wheel in our centre RIB, or to get a feel for being on the water in a powerboat for the first time. Experience what RYA powerboat courses are all about under the supervision of a fully qualified RYA instructor at a great price.
Tel: +44(0)1726 870232
www.ctomsandson.co.uk
Sail Fowey
Sailing experiences - choose from a day sail or sunset cruise as well as RYA sailing courses and own boat tuition
Tel: +44(0)7713 899212
www.sailfowey.co.uk
Sailmakers:
Sail Shape is situated in North Street, making boat covers and sails to order.
Tel +44(0)1726 833731.
www.sailmakers-uk.com
Engineers:
Fowey Harbour Marine Engineers can be contacted on +44(0)1726 832806 or +44(0)7770 600083 or VHF Channel 74.
www.fhme.co.uk
Mixtow Marine can be contacted through the Harbour Office on +44(0)1726 832471
Weather:
Polruan National Coastwatch Institution weather station shows the present conditions for the immediate area. www.polruan-nci.org.uk. A daily weather forecast is also posted outside the Harbour Office on Albert Quay.
Boatbuilders and Sales:
Marcus Lewis - wooden boats built, restoration and repairs
Tel +44(0)7973420568
www.woodenboatbuilder.co.uk
Tom Owen - Classic yacht restoration and wooden boatbuilding, specialist in restoration and also available to build and repair all types of wooden boats
Tel +44(0)7976403120
www.classicyachtrestoration.co.uk
Peter Williams - Bodinnick. Specialist in building new wooden boats and restoration and repair of old ones
Tel +44(0)1726 870987
www.peterwilliams-boatbuider.co.uk
Boat Marine. Hand built wooden boat sales.
Tel +44(0)7773170002
www.boatmarine.co.uk
Other Information:
Harbour Guides - a guide to other Harbours, Marinas and Ports.
www.harbourguides.com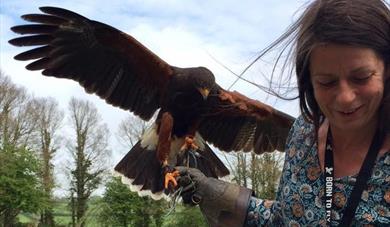 Our field is an amazing space on it's own, and being south facing gets the best of the Cornish...