Links
A selection of Tourist Information, sustainable tourism, local and national interest sites.
Listings are in alphabetical order, ignoring 'The' at the start of any titles.
All links open a new browser window, to return to this page please close the new window.

Camping Guide
A useful guide for campers containing information about equipment such as tents, bedding and lights. The guide also has a useful section on where to go, camping etiquette and how to deal with nature.
www.go-camping.org
Castle Tours, Castle Cottage & Studio, Castle, Milltown, Lostwithiel, PL22 0JN.
Personal guided tours to the Eden Project, Heligan Gardens, Pine Lodge Gardens and west Cornwall.
Tel:+44(0) 1208 872260 Email: djhogg@castlecott.fslife.co.uk
www.castletoursfowey.co.uk
Community Energy Plus.
A registered charity and 'profit recycling' company dedicated to reducing the carbon dioxide emissions that contribute to climate change (global warming).
www.cep.org.uk
Cornish Town and Area Guides.
Eye on Cornwall; what is available in the towns of Cornwall.
www.eyeoncornwall.co.uk/guides.asp
Cornwall ANOB Sustainable Developement Fund.
Information on ANOB's and the management of them.
www.cornwall-aonb.gov.uk
CoaST - Cornwall Sustainable Tourism Project.
Details on sustainable tourism projects in Cornwall.
www.coastproject.co.uk
Cornwall Tourist Board.
The official web site of Cornwall Tourist Board.
www.visitcornwall.com
Countryside Access.
The official web site of the Countryside Code and maps of Open Access land in England.
www.countrysideaccess.gov.uk
Daphne du Maurier.
Set up in 1996 to provide a forum for all things concerning Daphne du Maurier. Includes a powerful search engine to help you find what you are looking for and a comprehensive bibliography of her books and other related publications.
www.dumaurier.org
Fal River Links.
A local network of independent transport providers that have come together to offer a great range of suggested itineraries, routes and packages helping to make sure you can enjoy Cornwall from the water throughout the year. Linking attractions, pubs, beaches, coastal footpaths and places of interest, a fleet of 20 boats, 1 train and 10 bus services offer a scheduled service making it easy to navigate the Truro, Falmouth and Helford waterways.
Tel: +44(0)1872 861914 for a free brochure Email: info@falriverlinks.co.uk
www.falriverlinks.co.uk
Future Footprints.
Information and ideas for your holiday to help keep the South West special through sustainable tourism.
www.futurefootprints.org.uk
Hidden Cornwall Guided Walking Holidays.
5 day walking/garden holidays off the beaten track (incl. Fowey /Polruan) variety of accommodation.
www.walkingcornwall.co.uk
Recycle for Cornwall.
Information on facilities and projects in Cornwall.
www.recycleforcornwall.org.uk
South West Tourism.
The official guide to South West England.
www.visitsouthwest.co.uk
Sustrans.
Ideas and information on how to get around without the car.
www.sustrans.org.uk
Tourist Net UK.
Holiday guide for destinations across the UK.
www.touristnetuk.com
Visiting Cornwall.
A visitors guide to Cornwall. Accommodation, attractions and other information of use to the visitor, tourist or businessperson thinking of coming to Cornwall.
www.visiting-cornwall.co.uk
If you would like us to add your business to this listing please email us with the details.
Please note the web sites we link to on this page are not connected to this web site in any way and as such we have no responsibility for or control over the content of these sites.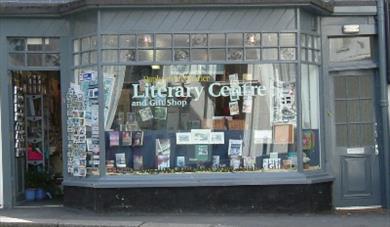 Tickets for rail, National Express and Eden, accommodation booking service. Books, maps and a range...