Cornwall Tourist Information Centres
You will find a local tourist information centre in many of Cornwall's main towns. The helpful staff can give information on places to stay, assist with booking accommodation and provide details of local attractions and events and those ever useful directions.
The Cornish Tourist /Visitor Information Centres have a new website covering the whole county to help you plan your holiday in Cornwall; LetsGoCornwall.com
You will find below contact details of all the visitor information centres in Cornwall.

Bodmin
Shire Hall, Mount Folly,
Bodmin PL31 2DQ
Tel: (01208) 76616
Fax: (01208) 75466
Email: bodmintic@visit.org.uk
www.bodminlive.com
Boscastle Visitor Centre
The Harbour,
Boscastle PL35 0HD
Tel: (01840) 250010
Fax: (01840) 250901
Email: boscastle@nationaltrust.org.uk
www.visitboscastleandtintagel.com

Bude TIC & Canal Visitor Centre
The Cresent Car Park,
Bude EX23 8LE
Tel: (01288) 354240
Fax: (01288) 355769
Email: budetic@visitbude.info
www.visitbude.info
Bude, Summerleaze Beach Office & Information Centre
Summerleaze Beach Car Park
Bude EX23 8HN
Tel: (01288) 352226
Email: beachoffice@visitbude.info
www.visitbude.info
Falmouth - Fal River Visitor Information Centre
11 Market Strand, Prince of Wales Pier,
Falmouth TR11 3DF
Tel: 0905 325 4534 (calls cost 31p per minute + network charges)
Fax: (01326) 313394
Email: vic@falriver.co.uk
www.falmouth.co.uk

Hayle (seasonal service)
Hayle Library, Commercial Road,
Hayle TR27 4DE
Tel: 01736 754399
Email: hayletouristinformation@cornwall.gov.uk

Isles of Scilly
Schiller Shelter
Pothcressa Bank
St Mary's, Isles of Scilly
TR21 0JQTel: (01720) 424031
Fax: (01720) 424048
Email: tic@scilly.gov.uk
www.simplyscilly.co.uk

Launceston
White Hart Arcade, Broad Street,
Launceston PL15 8AA
Tel: (01566) 772321
Fax: (01566) 772322
Email: info@launcestontic.co.uk
www.visitlaunceston.co.uk

Liskeard
Foresters Hall, Pike Street,
Liskeard PL14 3JE
Tel: (01579) 349148
Email: tourism@liskeard.gov.uk
www.visitliskeard.co.uk

Looe
The Guildhall, Fore Street,
East Looe PL13 1AA
Tel: (01503) 262072
Email: looetic@btconnect.com
www.visit-southeastcornwall.co.uk
Lostwithiel
Pleyber Christ Way, Lostwithiel PL22 0HA
Tel: (01208) 872207
Fax: (01208) 872207
Email: lostwithieltic@lostwithielcommunitycentre.org.uk

Mevagissey
The Candy Shop
East Quay
Mevagissey PL26 6QQ
Tel: 07883 096116
Email: mevagissey@icloud.com
www.mevagissey-info.com
Newquay
Municipal Buildings, Marcus Hill,
Newquay TR7 1BD
Tel: (01637) 854020
Fax: (01637) 854030
Email: newquay.tic@cornwall.gov.uk
www.visitnewquay.org

Padstow, Wadebridge, Rock & Polzeath
Red Brick Building, North Quay,
Padstow PL28 8AF
Tel: (01841) 533449
Fax: (01841) 532356
Email: padstowtic@btconnect.com
www.padstowlive.com

Penzance
Welcome to West Cornwall Centre
The National Trust
Station Approach
Penzance TR18 2NF
Tel: 01736 335530
Email: westcornwall@nationaltrust.org.uk
www.westcornwall.org.uk

Perranporth
Westcott House, St Piran's Road,
Perranporth TR6 0BH
Tel: (01872) 575254
Fax: (01872) 572971
Email: info@perranporthinfo.co.uk
www.perranporthinfo.co.uk

Redruth Visitor Centre (seasonal service)
The Cornwall Centre,
Alma Place, Redruth TR15 2AT
Tel: (01209) 216760
Fax: (01209) 210283
Email: visit@redruth-tc.gov.uk
www.visitredruth.co.uk
(Staffed during Easter and Whitsun holidays, and from June to mid September. The adjacent Cornish Studies Library (01209 216760) is open throughout the year)

St Agnes
Year round advice and assistance in 10 businesses across the Parish of St Agnes. See website for details
Email: hello@st-agnes.com
www.st-agnes.com

St Austell
By Pass Service Station, Southbourne Road,
St Austell PL25 4RS
Tel: (01726) 879500
Fax: (01726) 874168
Email: staustelltic@gmail.com
www.visitthecornishriviera.co.uk

St Austell
St Austell Railway Station
High Cross Street
St Austell PL25 4LA
Tel: (01726) 879500
Fax: (01726) 874168
Email: staustelltic@gmail.com
www.visitthecornishriviera.co.uk

St Just
The Library, Market Street,
St Just, Penzance TR19 7HX
Tel: (01736) 788165
Email: stjusttourist@cornwall.gov.uk
St Ives
The Guildhall, Street An Pol
St Ives TR26 2DS
Tel: (0905) 2522250 (20p per minute + network charges if applicable)
Email: info@visitstives.org.uk
www.visitstives.org.uk

St Mawes & The Roseland
The Roseland Visitor Centre,
The Millennium Rooms, The Square,
St Mawes TR2 5AG
Tel: (01326) 270440
Email: manager@roselandinfo.com
www.stmawesandtheroseland.co.uk

Sennen Cove Visitor Information Point
The Old Boathouse,
Sennen Cove, Penzance TR19 7DF
Tel: (01736) 871215
Fax: (01736) 871215
Email: info@old-boathouse.com
www.old-boathouse.com

Tintagel Visitor Centre
Bossiney Road,
Tintagel PL34 0AJ
Tel: (01840) 779084
Email: tintagelpc@btinternet.com
www.visitboscastleandtintagel.com

Truro
Municipal Buildings, Boscawen Street,
Truro TR1 2NE
Tel: (01872) 274555
Fax: (01872) 263031
Email: tic@truro.gov.uk
www.visittruro.org.uk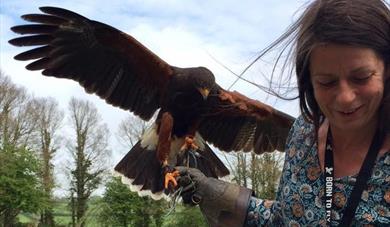 Our field is an amazing space on it's own, and being south facing gets the best of the Cornish...