Fowey Festival of Words and Music
A very warm welcome to the 2016 Fowey Festival of Arts and Literature.
It is with huge pleasure that we present this 2016 programme and we hope to excite and enthuse both residents and visitors to our wonderful town with this year's Festival offering.
Building on last year's innovation of using the Royal Fowey Yacht Club as our Festival Café and bookshop, we have incorporated the Festival Box Office into this vibrant mix. Not only will you be able to meet friends, have something delicious to eat and drink, but you can buy tickets for your next performance, as well as browsing the Waterstones bookshop for the appropriate book.
This year, for the first time, we are holding an event on the evening of Friday 6th May. We are honoured that Lord Waldegrave has agreed to talk about his fascinating life and recently published memoir. The du Maurier lecture and luncheon is this year hosted and delivered by the original Ross Poldark, Robin Ellis. There will also be appearaces from Sir Vince Cable, Ann Widecombe, Martin Bell OBE, Patrick Gale, Prue Leith, Mitch Tonks, Mitch Benn, John Suchet and many others. We promise a varied selection of events from a creative writing course to talks and panel discussions to musical evenings. For all budding singers, we have an event just for you! Join our choir workshop to learn musical pieces from scratch and perform the songs later that evening at a concert in St Fimbarrus Church. As ever we have a range of Daphne du Maurier events and workshops.
We are delighted to announce that the very successful Fowey Art Trail is back, bigger and better than before.
You will see that we have made a slight change to our name this year - the Fowey Festival of Arts and Literature. We believe that this better reflects what we stand for. Whilst we will continue to schedule musical evenings for your entertainment, our collaboration with the associated Fowey Valley Music Festival, provides Fowey with an additional classical element. Look out for this (16th and 17th September) with Craig Ogden and Emma Johnson.
Finally, on behalf of the Festival Director, Brenda Daly and all the Festival Trustees we would like to thank our sponsors, advertisers, volunteers, publishers and of course our audiences. Without your on-going support, we wouldn't be able to achieve what we do. Particular thanks go to our Principal sponsor: The Richardson Hotel Group - The Fowey Hotel, who have helped to make this Festival possible.
So... all you have to do now is to try and decide amongst the plethora of events what suits you best. Help us make 2016 the best Festival yet!
Melissa Hartwell and Paul Staniland
Joint Chairs of the du Maurier Festival Society
You can find out more at www.foweyfestival.com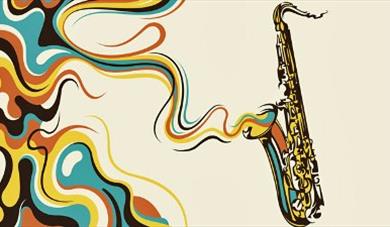 Throughout the Winter we will be holding a live Gin & Jazz event at the Lookout Gin Bar on selected...