Fowey Royal Regatta
For one week each August our usually tranquil little town attracts thousands of visitors who flock here for the Fowey Royal Regatta. The Regatta is one of Britain's premier sailing events, it is also a fun- filled week for all the family, sailors and landlubbers alike.
Over the many years the Regatta has been running it has attracted visitors including Queen Victoria, Prince Albert and Queen Elizabeth II
Main events include the Carnival with a amazing parade of people and floats in fancy dress finery, glorious firework displays over the river, live music on the Town Quay and of course racing on the water every day – not only the serious stuff, but raft and gig racing as well as swimming for the brave!
The 2016 Regatta is between the 14th and the 20th of August and you can find out more at www.foweyroyalregatta.co.uk . If you need to book accommodation during Regatta week, we would suggest you do it well in advance. Visit our accommodation section for more information.
**After over 30 years of flying at Fowey, last years military aviation authority audit raised concerns over the width of the safety corridor below the display being performed over the river. The Regatta Committee's only means of achieving the safety standard is to move the display out over the sea, this in turn creating prolems with the safe access by spectators to the viewing area at Alldays Field and with anticipated fewer spectator number, a significant financial risk to the event
This has lead to a reluctant decision not to host the Red Arrows in 2016. There will, as always be a full week of entertainment for all the family with some new surprises being planned**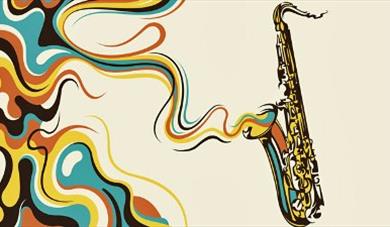 Throughout the Winter we will be holding a live Gin & Jazz event at the Lookout Gin Bar on selected...