Property and Building
Builders, estate agents, property and lifestyle management and cleaning.
Can't find what you are looking for? Try using our search facility to the right.

Allen's Locksmiths.
Key cutting. Windows and doors - replacements and repairs.
Tel: +44(0)1726 812966
Chris Biggs Engineering, Lankelly Farm, Fowey, PL23 1HN.
Plumbing services, steel fabricators, welding, galvanizing, powder coating, gates, railings and staircases.
Tel: +44(0)1726 833350 or 07501 491631
www.chrisbiggs.com
M B and D J Burt, 59 Tavern Barn, Fowey, PL23 1EG.
Painters and decorators.
Tel: +44(0)1726 833481
Central Cleaning (Liz Jones)
Available for one off or weekly cleans. Fowey, Polruan and surrounds
Tel:01726 824644/07828 103340
Cornish Carpentry and Construction.
From shelving, kitchensand timber flooring to decking, conservatories and extensions. Specialistin refurbishment of period properties. 25 years experience, friendly, reliable service.
Tel: +44(0)1208 871530 or 07974 472304
Philip Couch, 55 Hanson Drive, Fowey, PL23 1ET.
Carpentry and Decorating Services.
Tel: +44(0)1726 832720 or 07792 160087
Fowey Cleaning Services.
Holiday homes, contract or one of cleaning, key work, pubs, houses, caravans, offices, shops, free estimates.
Tel: +44(0)1726 834884 Mobile: 0787 5909164 or 0787 5910242
Fowey River Estate Agents, Trafalgar House, Trafalgar Square, Fowey, PL23 1AZ.
Countryside and waterside property including Fowey, Polruan, Lerryn, Golant, Lostwithiel, St Austell Bay and the rural areas of the south Cornish coast. Surveyors. Valuers. Residential Letting.
Tel: +44(0)1726 833000
www.foweyriver.co.uk
Paul Greenwood, 11 Newtown, Fowey, PL23 1BZ
Greenwood Quality Decorators
Tel: +44(0)1726 833908 or 07805260931
Ham and Pearce Construction. Unit 1, Hill Hay Workshops, Passage Lane, Fowey.
PL23 1JS.
Tel: +44(0)1726 833241. Mobiles: +44(0)7866 423394/+44(0)7792031060.

Hi-Spec Engineering Ltd. Unit 9, Windmill Industrial Estate, Fowey. PL23 1HB
We are an engineering design team with a wide range of industrial experience in surveying, architectural steelwork, structural steelwork design, detailing and project management.Tel +44(0)7977225710
www.hi-spec-eng.com

W J B Hill & Son, 3 Fore Street, Fowey, PL23 1AH.
For all property matters
Tel: +44(0)1726 832211
www.wjbhillandson.co.uk

Maids with Pride, 25B Fore Street, Fowey, PL23 1AH.
General cleaning and keyholding.
Tel: +44(0)1726 833824
Andrew Keep, 36 Tavern Barn, Fowey, PL23 1EF.
Carpenter, Joiner, Builder, painting and decorating undertaken.
Tel: +44(0)1726 832623
Keith the Gardener (Keith Jones)
Tel: +44(0)1726 68414. Mobile: +44(0)7747371061
Regular garden maintenance and one off gardening jobs. Spraying and chainsaw certificated. St Austell, Fowey.
May, Whetter & Grose, Estuary House, Fore Street, Fowey, PL23 1AH.
Estate Agents.
Tel: +44(0)1726 832299 or 833357
www.maywhetter.co.uk
Moss Of Cornwall, The Old Grage, Lanreath, Looe, PL13 2NZ.
Removals and storage. Packing and Distribution. Furniture deliveries throughout the UK.
Tel: +44(0)1726 833477
www.mossofcornwall.co.uk
Neptune Painting, Decorating and Property Maintenance.
Interior and exterior decorating, Carpentry, Ceramic tiling and general building maintenance.
Tel: +44(0)1726 832684 or 07788 667051

Perfect Example Ltd, Covering the Fowey area
A complete holiday and second home services company providing Cleaning, Property and Lifestyle services. See our website for more details.
Tel: +44(0)1208 895216
www.perfectexample.co.uk
Polruan Plumbers, (John Gough)
Plumbing and heating, repairs and installations, free estimate.
Tel: 07990 993109
Simply Time, The Old Post Office, Downs Hill, Golant by Fowey, PL23 1LJ
A lifestyle management service which offers time for those without time
Tel:+44(0)1726 827256 or 07527 754141
www.simplytime.co.uk
David Rawlings, 29 Park Road, Fowey, PL23 1EB.
Plastering, roofing extensions, general maintenance – large or small jobs undertaken, free estimates.
Tel: +44(0)1726 833439
Jason Rawlings, 29 Park Road, Fowey, PL23 1EB.
Painter and decorator.
Tel: +(0)1726 833739
Geoff Richards, 1 Park Road, Fowey, PL23 1EB.
Electrician.
Tel: +44(0)1726 832697
Keith Sandey, 27 Tavern Barn, Fowey, PL23 1EF.
Builder and plasterer.
Tel: +44(0)1726 832356
Solving Construction. Plans drawn for extensions, loft conversions, new build etc. For planning and building control. Tel: +44(0)1726 833850

The Clean Team. Residential & Commercial Cleaning.
Tel: +44(0)1726 810863 Mobile: +44(0)7966 512996
We specialise in weekly, fortnightly and one off cleans, holiday lets, washing and ironing. Pick up service available. Professional, friendly cleaners, fully insured and established for 20 years.
Peter Vernalls, 9 Newtown, Fowey, PL23 1JU.
Painter and decorator, interior and exterior.
Tel: +44(0)1726 832336
Jayne Whiting
Tel: +44(0)7808161597
Trustworthy, hard working and reliable local lady with lots of cleaning experience, fully CRB checked and available for domestic cleaning, holiday home change-overs and ironing
Jay Wooldridge, West Door, Hamblands, Menabilly, Par, PL24 2TN.
Plastering, rendering, re-pointing. Specialist in traditional lime work.
Tel: +44(0)1726 815085 or 07976 095352

Fowey Homes,17 Fore Street, Fowey. PL23 1AH.
Specialising in the sale and letting of residential properties in the Fowey area
Tel: +44(0)1726 833070
www.foweyhomesltd.co.uk

If you would like us to add your business to this listing please email us with the details.
Please note the web sites we link to on this page are not connected to this web site in any way and as such we have no responsibility for or control over the content of these sites.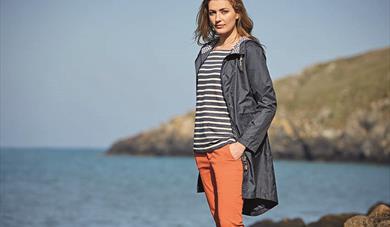 Established in 1981, coastal lifestyle brand Seasalt Cornwall produces high quality women's...